03-27-2020, 12:41 AM (This post was last modified: 03-27-2020, 12:47 AM by Konsta. Edited 4 times in total.)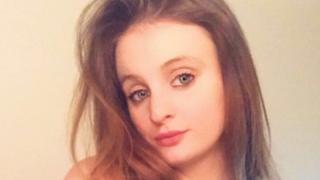 Chloe Middleton from High Wycomb, 21, died on the 25th. Despite not having pre-existing conditions, she still died.
Family response: "shattered beyond belief".
"Speaking from a personal experience, this so-called virus has taken the life of my 21-year-old daughter."
"My beautiful, kind-hearted 21 year old niece has passed away from Covid-19.
"She had no underlying health conditions."
"The reality of this virus is only just unfolding before our very eyes,"
"Please, please adhere to government guidelines."
"Do your bit. Protect yourselves and protect others. The virus isn't spreading, people are spreading the virus."
"Rest in peace Chloe. Until we meet again."
She is UK's youngest death, and unfortunately she won't be the last.
Do the 5 to stop spreading the virus
1 
HANDS 
Wash them often
3 
FACE 
Don't touch it
4 
SPACE 
Keep safe distance
5 
HOME 
Stay if you can
If you don't try to prevent the spread of COVID-19, someone like her can be on your conscious. 
Source: 
https://www.bucksfreepress.co.uk/news/18...ions-dies/